On May 25, 2023, Hailei New Energy is participating in The Battery Show Europe in Stuttgart, Germany. This is the largest battery industry event in Europe, gathering manufacturers, technology research and development companies, buyers, and technical experts from Asia, North America and Europe to participate in the exhibition and visit.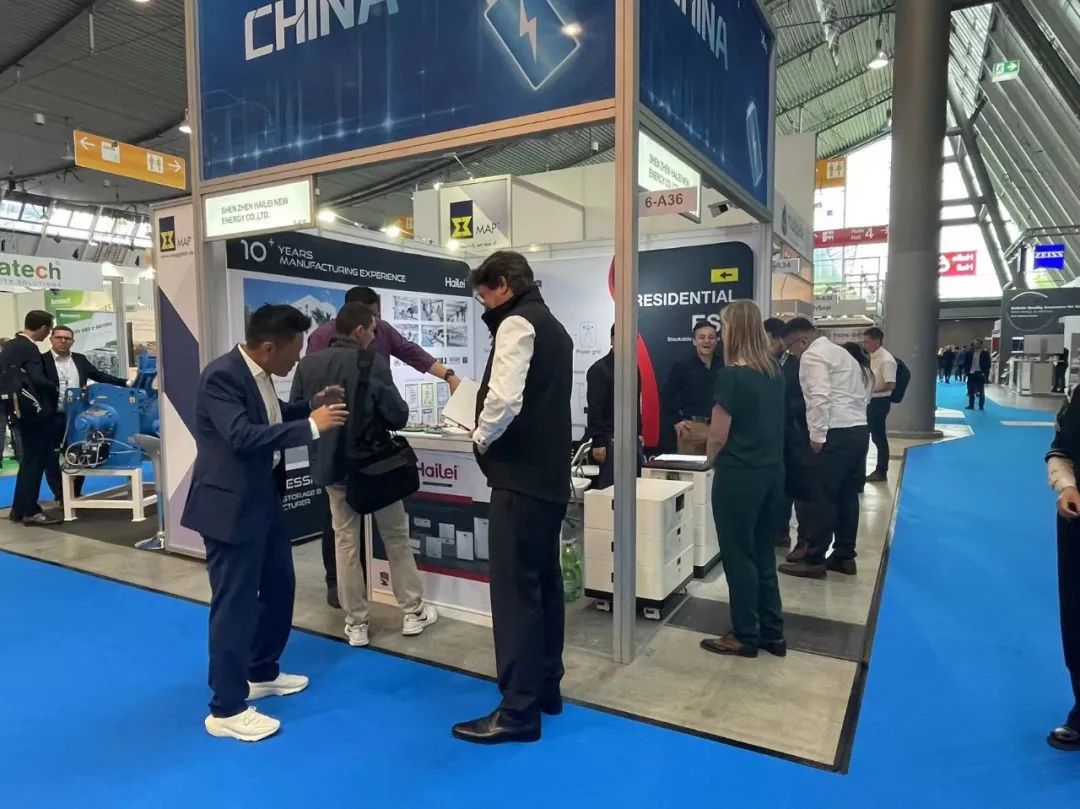 Hailei New Energy mainly exhibited the HERO high-voltage stackable residential energy storage battery at the exhibition, which is a battery product designed to provide clean, reliable and economical energy storage solutions for residential users.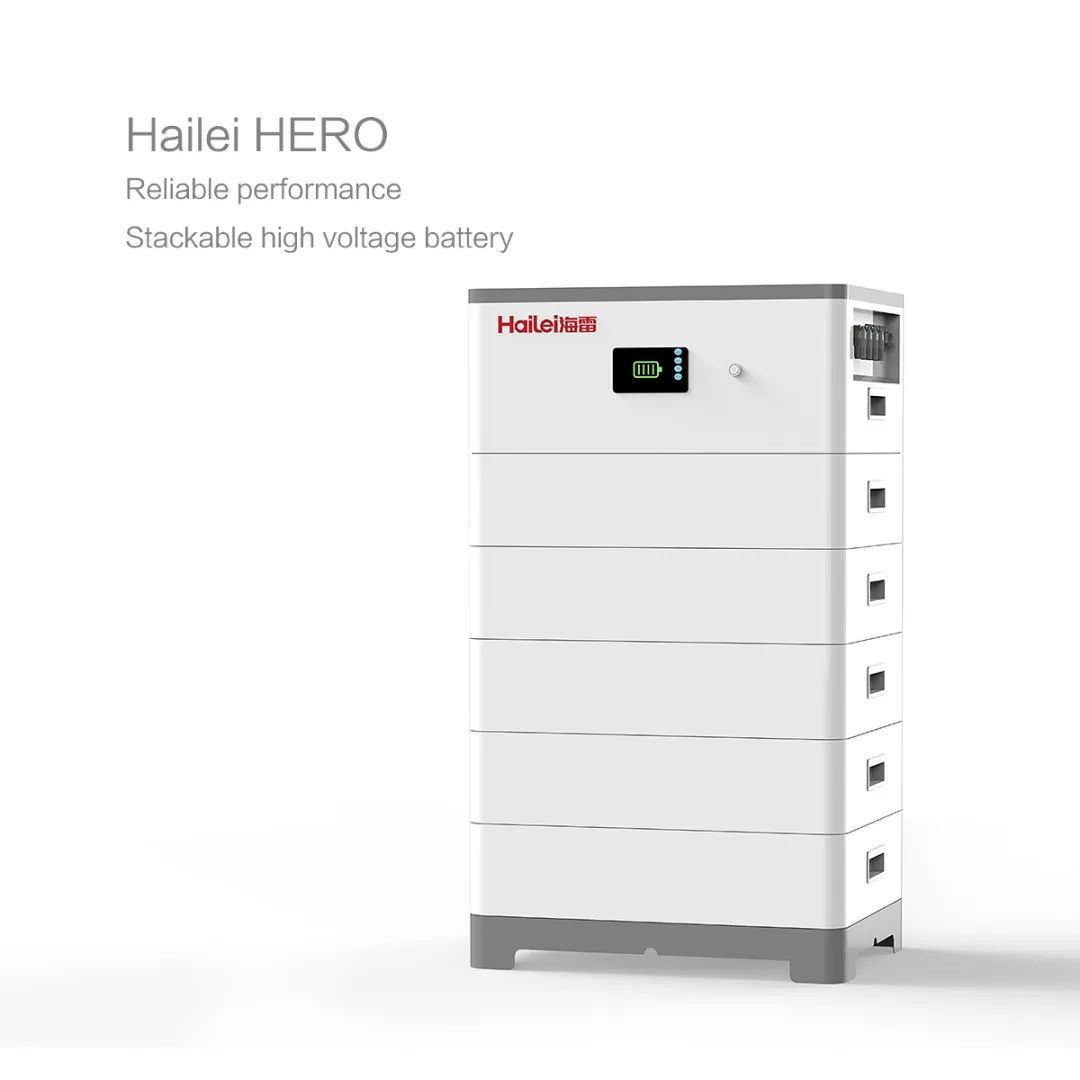 HERO high-voltage stacked home energy storage battery adopts a unique stacking structure, which has the following advantages:
A single battery module is 51.2V, 3 to 6 battery modules can be stacked in a single cluster, and a maximum of 4 clusters can be connected in parallel, and the capacity can be flexibly configured according to user needs;
The cycle life reaches more than 6000 times, and the service life can reach more than 10 years;
Passed TUV VDE2510-50 certification, meets the most stringent energy storage safety standards in Europe, and can resist extreme temperature, vibration, shock, puncture and other harsh conditions;
High compatibility, can match the mainstream three-phase hybrid inverter in the market.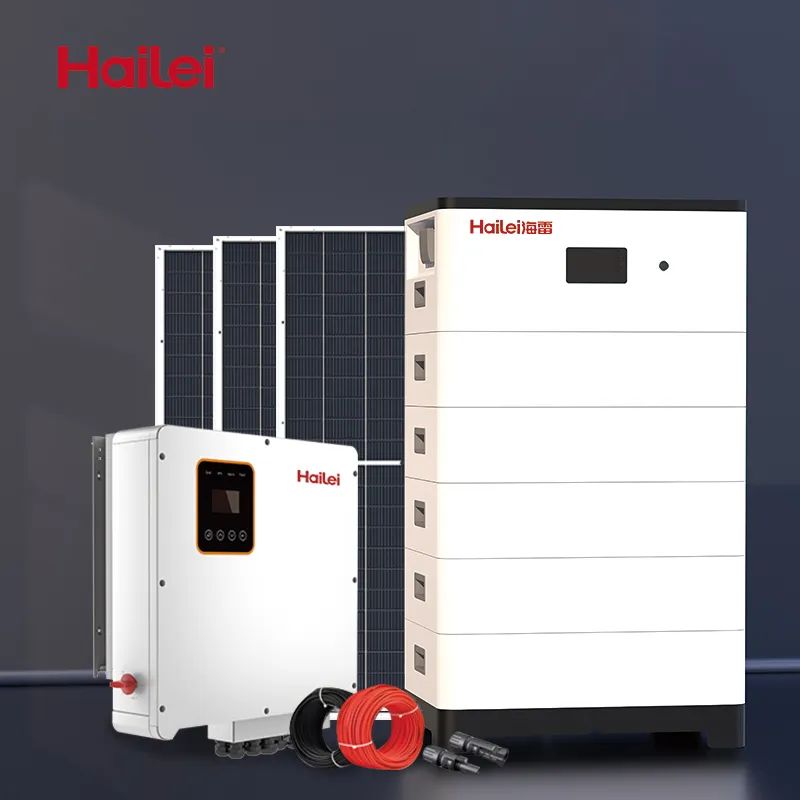 The HERO high-voltage stackable residential energy storage battery attracted the attention and consultation of many customers at the exhibition. Many customers expressed strong interest in product performance, price, and after-sales service, and expressed their hope to establish a long-term cooperative relationship with Hailei.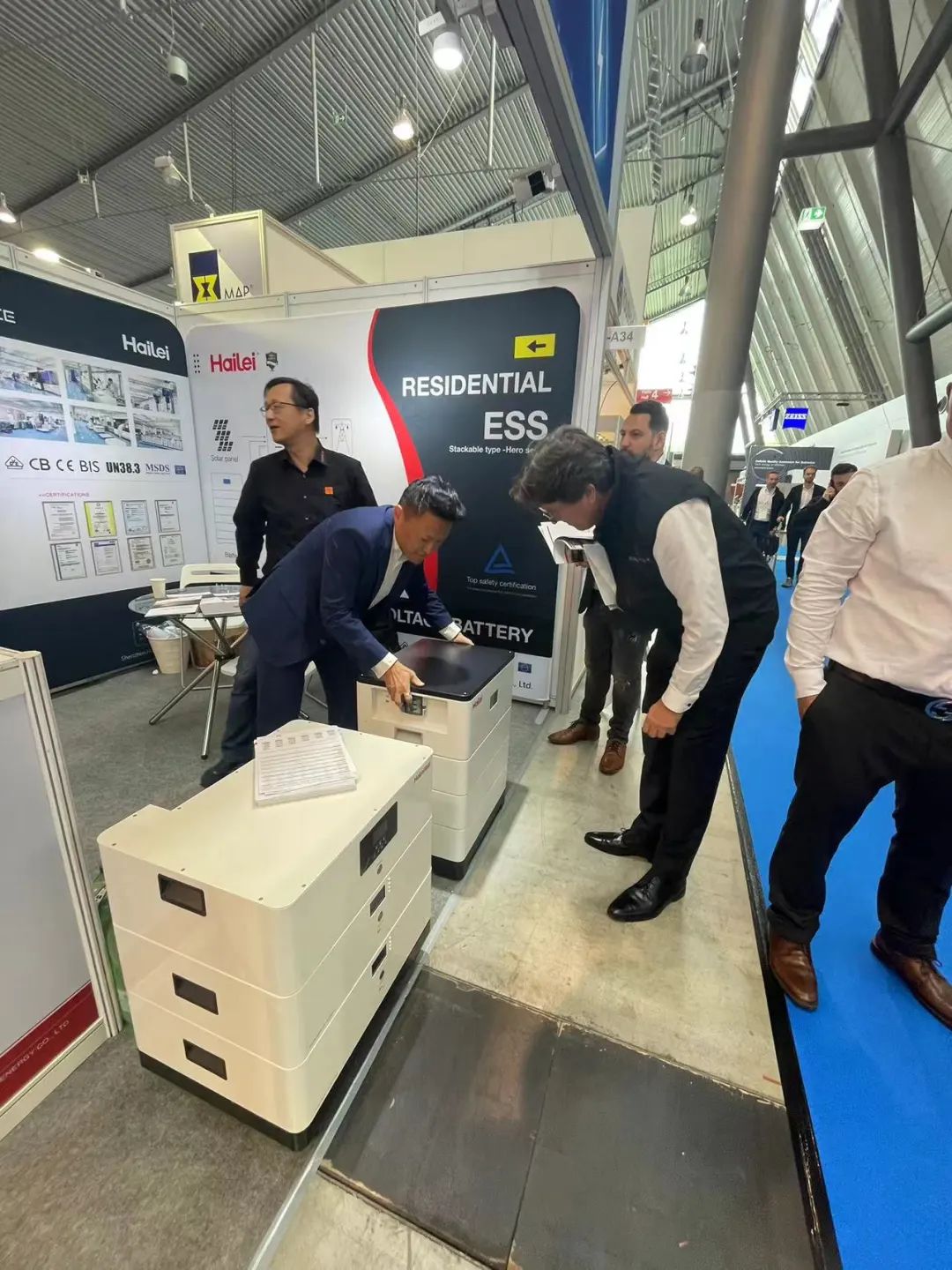 Hailei New Energy has established a localized energy storage marketing team in Germany, which can provide customers with professional, fast and thoughtful support from sales, installation and after-sales services. Whether customers need stable, reliable, and economical power, or use renewable energy to reduce carbon footprints and protect the environment, we can provide optimal energy storage solutions.
In the future, Hailei New Energy will continue to adhere to the concept of "innovation-driven, quality-oriented" to provide global customers with better quality, more efficient and more environmentally friendly energy storage solutions.
CONTACT US

Email:info@haileienergy.com
Mobiel:86-17727487079
WhatsApp:86-17727487079