On March 15, 2023, Shenzhen Hailei New Energy Co., Ltd. obtained the TÜV Mark certification for the energy storage system 2pfg 2698 and the VDE-AR-E 2510-50 standard of TÜV Rheinland Greater China. This certification is also a great affirmation of Hailei New Energy's persistent technical investment for many years. Hailei New Energy Marketing Director Xianwei Xu, R&D Director Dr. Chen; TÜV Rheinland China Solar and Commercial Product Service Power Electronics Deputy General Manager Xiong Chen, Sales Manager Qihao Zhao, Sales Director Ziyu Huang and other representatives from both parties attended the certification ceremony.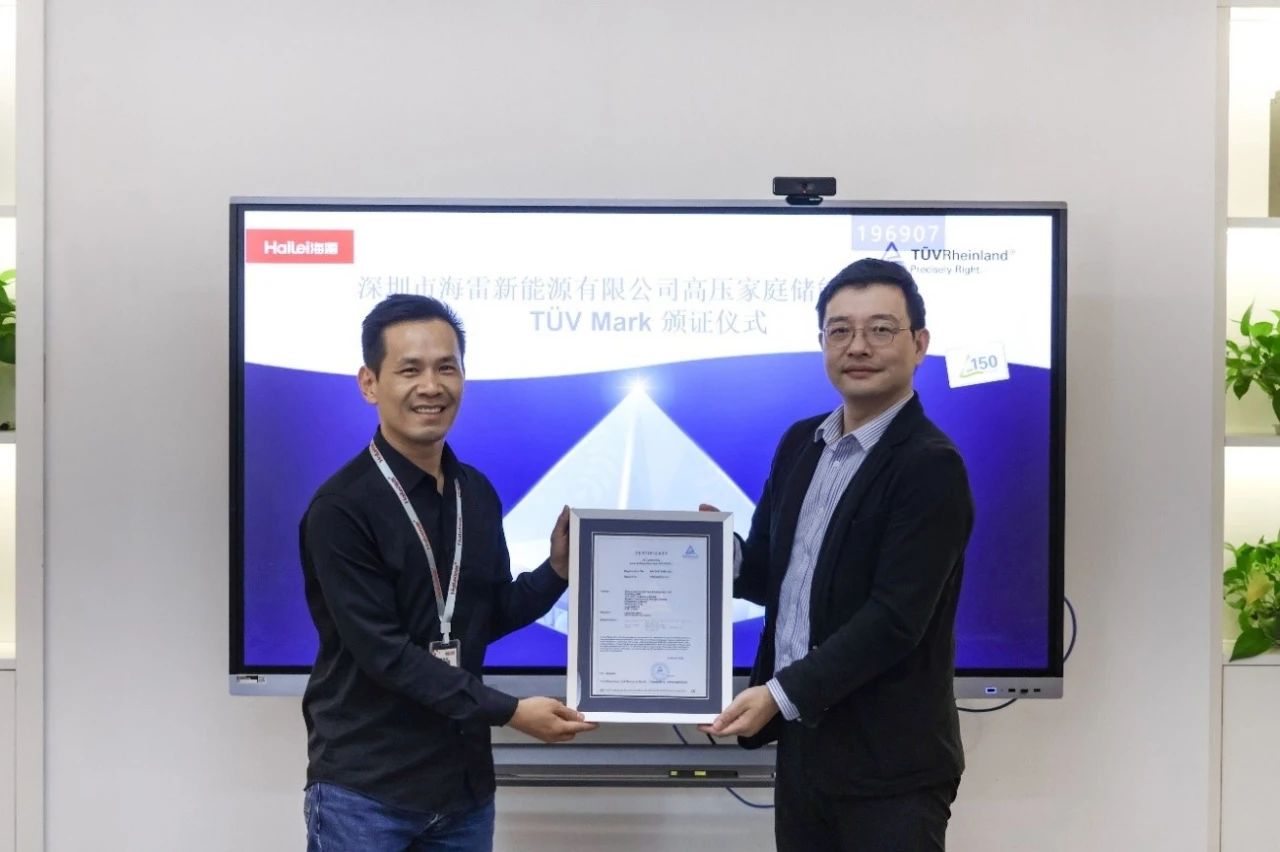 At the certification ceremony, Xiong Chen congratulated Hailei New Energy for successfully passing the certification:
As a pioneer in the energy storage industry, Hailei New Energy is one of the few companies in the world that has obtained the dual standard certification of energy storage system 2pfg 2698 and VDE-AR-E 2510-50, and is also one of the energy storage companies that have completed the world's most stringent standard certification for high-voltage energy storage. This means that Hailei New Energy has crossed the threshold of energy storage market access required by the world's highest standards.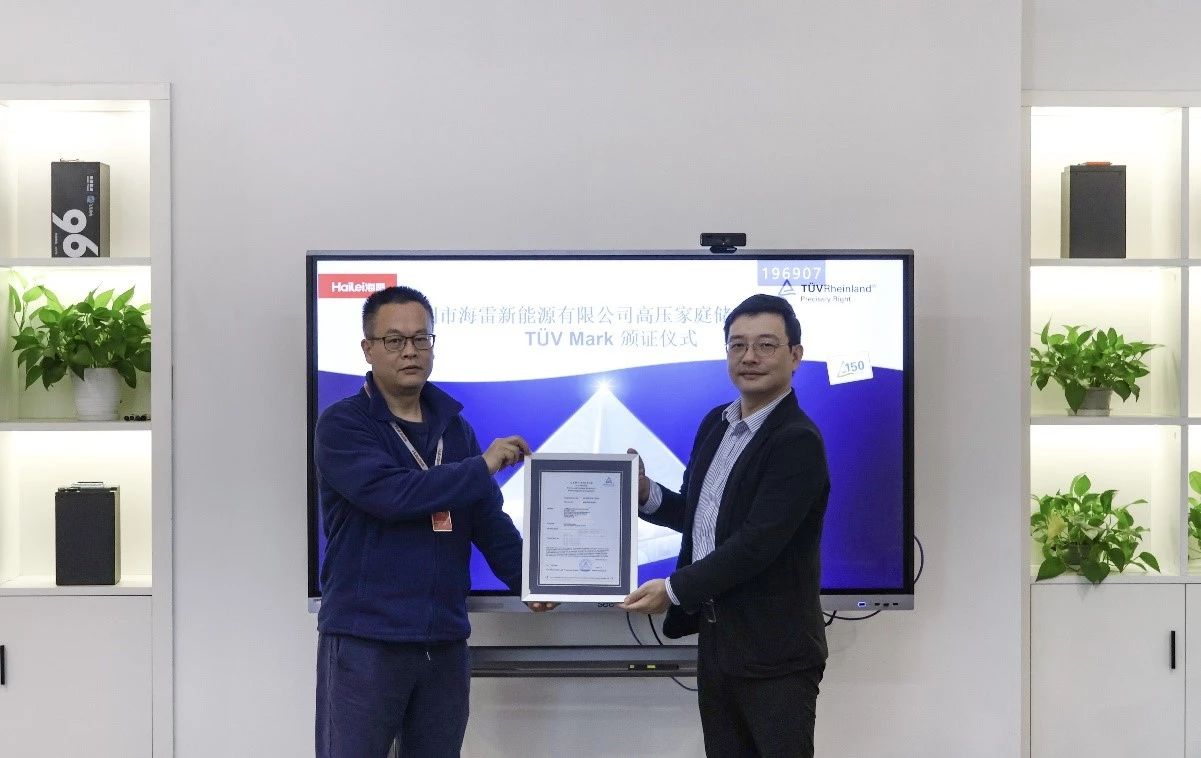 The energy storage standard 2pfg 2698 plus VDE-AR-E 2510-50 written and promulgated by TÜV Rheinland is currently the world's first comprehensive evaluation standard for energy storage, covering most of the safety issues involved in energy storage systems risk. The standard puts forward strict technical requirements and test conditions for energy storage systems in terms of electrical safety, battery safety, electromagnetic compatibility, functional safety, energy management, transportation safety, and environmental protection. The purpose of the standard is to ensure that only safe and high-quality storage systems system to enter its market.
Hailei New Energy has obtained the world's most important energy storage system safety certifications such as 2pfg 2698 & VDE-AR-E 2510-50, IEC 62619, CE-LVD, CE-EMC UN38.3 issued by TÜV Rheinland.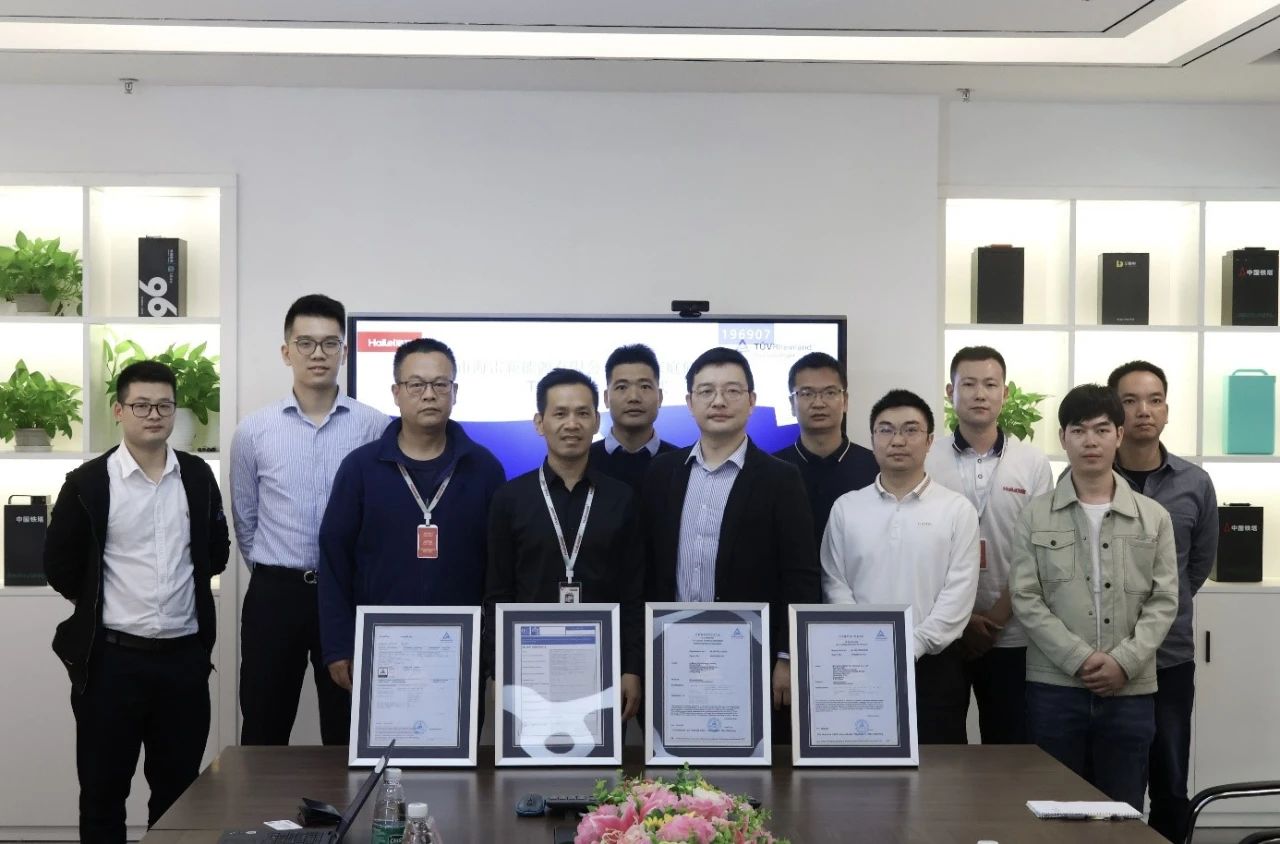 The certified product introduction:
Hailei HERO high-voltage stacked home energy storage battery has a modular structure, easy installation, and flexible capacity matching. A single module is 2.56kWh, and the weight does not exceed 30kg. One person can complete the installation.
A cluster can stack 3-6 modules, with a capacity of up to 15.36kWh, and up to 16 clusters can be connected in parallel, with a capacity of up to 245.76kWh.
Long cycle life, 6000 times 80% DOD, 80% of the maximum capacity remains.
Advanced and safe lithium iron phosphate technology, stable performance, high energy conversion efficiency, maximize the use of renewable energy.
Built-in intelligent battery management system, LED display can display battery data in real time.
Support CAN BUS, RS485 multiple communication protocols, can be used with Hailei HERO TP series high-voltage three-phase inverters or mainstream three-phase inverters.
About Hailei New Energy:
Shenzhen Hailei New Energy Co., Ltd. was established in 2012. It is a high-tech enterprise integrating R&D, design, production and sales of energy storage lithium battery packs. The main business is lithium batteries, lithium iron phosphate batteries, residential energy storage batteries,industrial and commercial energy storage. Hailei is a high-tech enterprise recognized by both the National and Shenzhen. Possess independent intellectual property rights, industry-leading technical capabilities, and participate in the drafting and formulation of a number of national and iron tower standards for energy storage and electric vehicles. There are nearly 50 R&D technicians led by professional doctors, and they independently develop and design "Hailei" brand power and energy storage battery products. Committed to providing customers with professional household and industrial and commercial energy storage solutions. Hailei shares frankly with global customers and supply partners, is pragmatic and responsible, and creates excellence together.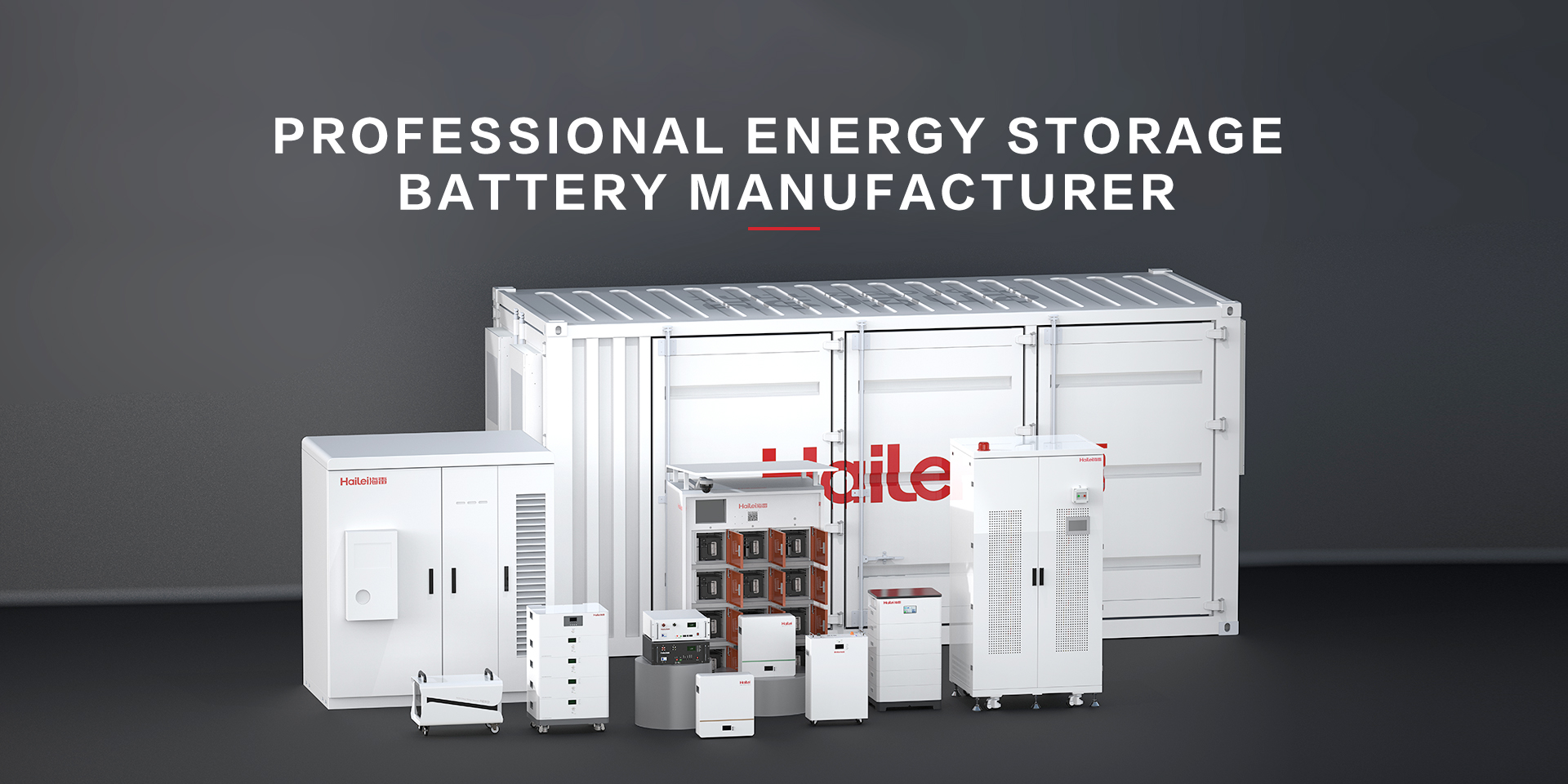 Contact Us
Email:info@haileienergy.com
Whatsapp:+8617727487079