Recently, with the joint efforts of various departments of Hailei New Energy, after strict inspection by authoritative institutions, the company successfully passed the IATF16949 quality management system certification on May 18, 2023 and obtained the certification certificate.
In order to further strengthen the company's comprehensive management level to adapt to market competitiveness, and to create more satisfactory products and services for customers, the company started to introduce IATF16949 quality management system from a strategic perspective. After a series of IATF16949 certification activities, such as process planning system, document planning, preparation, review, control, learning, system standard training, five tools training, internal auditor training, process audit training, product audit training, quality management system internal audit, process audit, product audit, NQA certification body's first stage audit and second stage audit, the company has consolidated its development foundation.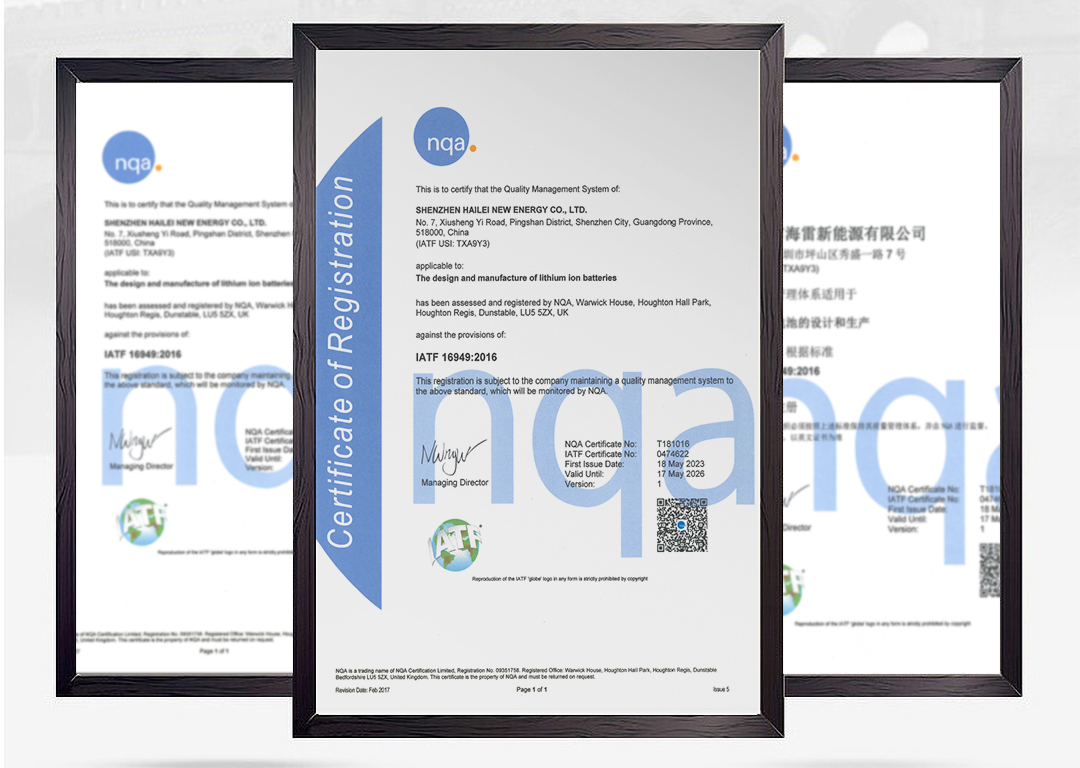 The passing of this system certification means that Hailei New Energy's manufacturing and production fully meet the requirements of IATF16949 automotive industry quality management system and reach the corresponding international standardization level. The acquisition of this certificate will help to further enhance the company's market competitiveness and have a positive impact on the expansion of the company's energy storage products business.
What is IATF16949 vehicle regulation certification?
IATF (International Automotive Task Force) is an organization jointly established by major global automotive manufacturers and associations. IATF16949 is an international automotive industry common technical specification based on ISO9001. The latest standard currently implemented is IATF16949:2016, which further strengthens the control of defect prevention, production quality fluctuation and waste.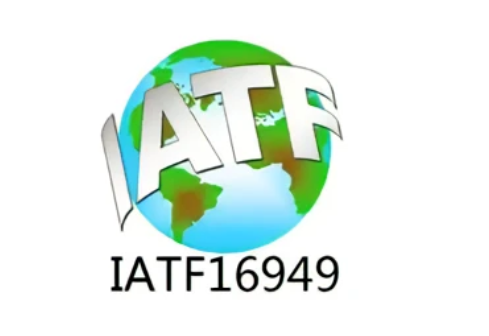 01. What are the conditions for obtaining IATF16949 certification?
To obtain IATF16949 certification, the company needs to meet the stringent audit of the international automotive quality system standard, have a complete quality certification system, and at least 12 consecutive months of production and quality management records, including the integrity of internal review and management review. At the same time, the standard system also has strict restrictions on the qualifications of the certified enterprises.
02. The importance of obtaining IATF16949 vehicle regulation certification
ATF16949 certification is the "pass" for the automotive industry. It not only requires enterprises to achieve high standardization and standardization in quality management, but also requires enterprises to ensure quality management throughout the supply chain. Obtaining IATF16949 vehicle regulation certification is a reflection of its continuous improvement of quality and service level, providing customers with better products and services, and also an important milestone for its continuous development and growth in the new energy industry. Hailei New Energy can ensure that its product quality meets international standards, and also enhance its competitiveness in the international market.
03. The process and measures of obtaining certification
In the process of preparing for certification, Hailei New Energy's quality management team adheres to the quality management philosophy of "excellence and continuous improvement", and through a comprehensive investigation and audit of production equipment, production process, product quality and other aspects, formulates a comprehensive quality management system document, and conducts internal audit and continuous improvement according to IATF16949 vehicle regulation certification standard. Including the establishment and optimization of quality management system, employee training and awareness raising, improvement of production equipment and production environment, etc. Hailei New Energy has made great efforts in these aspects, and through continuous self-improvement and improvement, it has finally obtained this certification.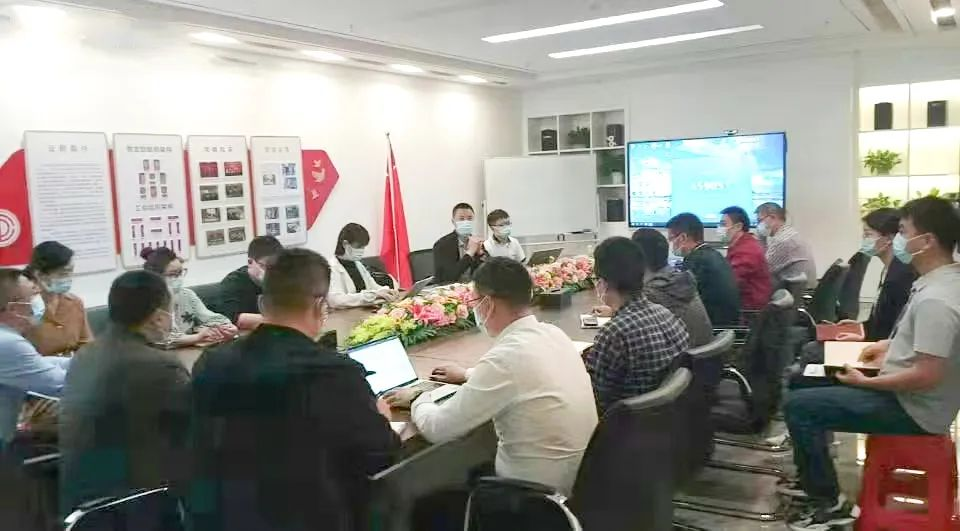 Through IATF16949 vehicle regulation certification, Hailei New Energy will further improve product quality and corporate image, strengthen cooperation with domestic and foreign customers, and contribute to the development of new energy industry. Hailei New Energy will continue to adhere to the service concept of "quality first, customer first", constantly pursue excellence, and provide better products and services for customers.
Contact Us
Email:info@haileienergy.com
Whatsapp:+8617727487079